Practice

Areas

Personal injury litigation is our only area of legal practice.
Cherry Hill Personal Injury Lawyers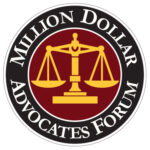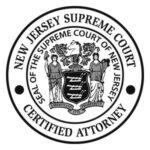 When you suffer a serious injury in New Jersey, you are entitled to fight for full and fair compensation to pay for your medical bills, lost wages, and pain and suffering. At the Law Office of Andrew A. Ballerini we provide experienced, aggressive legal advice and representation. To learn how to file a personal injury injury lawsuit in New jersey, contact our firm to schedule a cost-free consultation about your personal injury or wrongful death claim.
Member of the Million Dollar Advocates Forum & Certified Civil Trial Attorneys by the Supreme Court of New Jersey
With 40 years of combined personal injury trial experience, our attorneys have the experience you can rely on to help you fight to protect your rights. We have successfully helped New Jersey injury victims obtain money damages for serious personal injury and wrongful death lawsuits.
Motorcycle Accidents
ATV, Boating & Recreational Vehicle Accidents
Contact cherry hill personal injury lawyers to discuss your case
Contact us to schedule a FREE consultation about your personal injury, auto accident, nursing home or wrongful death case. We will share stories of successful cases we have handled so you can have confidence that we are the firm to rely on for your personal injury claim.
Call For a FREE Case Evaluation