Andrew A.
Ballerini
Representing Accident Victims for Over 40 Years
New Jersey Personal Injury & Accident Lawyer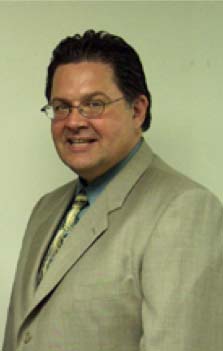 Mr. Ballerini only represents individuals hurt in accidents. He does not, and will not represent an insurance company. Mr. Ballerini promises we will work hard, invest our time, and our financial resources into your case. As attorneys, we work hard every day to make sure you are satisfied with our effort and results. Our clients' satisfaction is really the only basis from which we are judged.
We have received some of our best cases from our clients. Many of our satisfied clients have referred their family, friends, and business associates to our law office. Everyone would agree that is one of the highest compliments that a client can pay to their attorney. These referrals reflect our commitment to you, that we go the extra distance, beyond the law, to ensure that you get the answers and results that you deserve.
Since 1984, Andrew A. Ballerini has continuously maintained his law practice in Cherry Hill, New Jersey. Mr. Ballerini has represented more than 3,000 injured people.
In 2001, Mr. Ballerini was certified by the Supreme Court of New Jersey as a civil trial lawyer. The Supreme Court of New Jersey certifies only those attorneys who demonstrate a sufficient level of experience, knowledge, education and skill in civil trial practice as a civil trial attorney. Only two percent (2%) of current New Jersey lawyers are certified as civil trial attorneys. In addition to his trial certification, New Jersey injury lawyer Mr. Ballerini is a member of the Million Dollar Advocates Forum. This Forum is limited to only those attorneys who have obtained a result in the resolution of a case in excess of at least one million dollars. Mr. Ballerini is a member of the New Jersey Association for Justice. This group limits its representation to only those individual hurt in accidents and represents no insurance companies. Mr. Ballerini has also been a member of the Camden County Bar Association for over twenty (20) years.
Mr. Ballerini has acted as a teacher of other lawyers under the auspices of the Institute of Continuing Legal Education. He has lectured on the area of civil trial practice. As a member of the Camden County Bar Association, he participates in the Camden County Bar Association's Speakers Bureau. He has spoken before numerous groups, including the State of New Jersey, Division of Youth and Family Services, and before many high school students.
Mr. Ballerini has appeared on the television show American Pro Se and on cable on Legal Line. He has also appeared at the Courier Post and answered general questions from the public through the "Ask the Experts"Program.
Representative Cases
Fatal drowning of an 11 year old boy $1.8 million recovery
$900,000 – Slip and Fall – Reflex Sympathetic Dystrophy/Complex Regional Pain Syndrome Type 1 (RSD/CRPS 1)
Trial Counsel in case
Disputed RSD $535,000
Case against State of New Jersey; loss of spleen by a bicyclist $300,000
$250,000 recovery for negligent maintenance-trip and fall at hotel – extensive knee injuries, requiring knee surgery
Classes/Seminars Taught
Institute for Continuing Legal Education Seminar
Areas of Practice
Animal Bites — Plaintiff
Medical Malpractice
Motor Vehicle Accidents — Plaintiff
Personal Injury — Plaintiff
Premises Liability — Plaintiff
Products Liability Law
Slip and Fall — Plaintiff
Wrongful Death — Plaintiff
Certification/Specialties
Civil Trial Attorney, Supreme Court of New Jersey, 2001
Bar Admissions
New Jersey
Pennsylvania
U.S. District Court District of New Jersey
U.S. District Court Eastern District of Pennsylvania
U.S. Bankruptcy Court New Jersey
U.S. Court of Appeals 3rd Circuit
U.S. Supreme Court
Education
Rutgers, The State University of New Jersey School of Law – Camden, Camden, New Jersey, 1980
Juris Doctor
Drew University, 1977
Bachelor of Arts
Major: Economics
Honors and Awards
Million Dollar Advocate Forum
2010 – South Jersey Magazine – Awesome Attorney – Personal Injury
2009 – South Jersey Magazine – Awesome Attorney – Personal Injury
Professional Associations and Memberships
Rutgers-Camden School of Law Alumni Association
New Jersey Association for Justice
Contact New Jersey Personal Injury Attorney to Discuss Your Case
Contact us to schedule a FREE consultation about your personal injury, auto accident, nursing home or wrongful death case. We will share stories of successful cases we have handled so you can have confidence that we are the personal injury law firm to rely on for your personal injury claim.
Call For a FREE Case Evaluation