Nursing Home Injuries
Nursing Home Abuse & Negligence

Motor Vehicle Accidents
Serious Auto Accident Injuries

Wrongful Death
Negligent Death of a Family Member

Slip & Fall Accidents
Premises Liability Injuries
A serious injury can change your life in an instant. The pain and injuries you suffer after an accident can affect you and your family permanently.
We know that you didn't want to get injured. Most of our clients tell us that they never thought they would have to file a lawsuit.
The truth is, though, that filing a personal injury lawsuit may be your only opportunity to get the justice you are entitled to. To find out how to recover money for the injuries you suffered in an accident, contact Andrew A. Ballerini at (856) 665-7140 or toll free (800) 989-5297 (LAWS).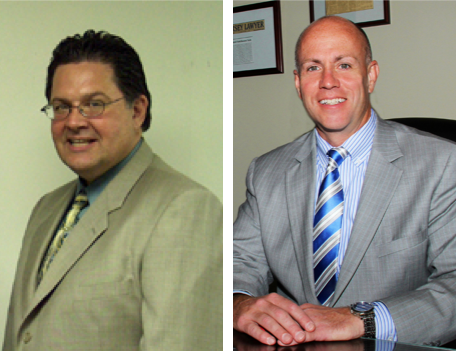 After you are hurt in an accident, you should seek medical attention and then call a New Jersey accident attorney soon after. Our Cherry Hill accident lawyer will visit you in the hospital or at your home, if necessary. We put the needs of our clients above all else.
With huge medical bills, lost wages, car repairs and other expenses associated with an accident, you may not have a lot of money. We understand that in most instances, our clients' finances are tight. For this reason, at the Law Office of Andrew A. Ballerini, we work on a contingency fee basis and do not collect any payments unless you recover money for your injuries.
We have experience helping people recover money damages for injuries and wrongful death resulting from:
Motor vehicle accidents: From car crash injuries to truck accidents or recreational vehicle injuries, our attorneys provide the aggressive representation you can rely on to protect your rights.
Medical malpractice: Whether you were injured because of a surgical error or by a dangerous prescription drug, we can help you protect your interests and rights.
Nursing home injuries: If you or a loved one has suffered bedsores or other injuries because of neglect, a medication error, physical abuse or malnutrition in a nursing home, let us help you stand up and fight back.
Product liability: You have a right to feel safe from injuries when using a consumer product at home or an industrial product in the workplace.
Premises liability: Our attorneys have more than 40 years of combined trial experience helping people fight for damages after they suffered injuries caused by the negligence of property owners.
To speak with attorneys Andrew Ballerini and Richard Talbot, call 856-665-7140 or 800-989-5297 (LAWS) today. Contact us to schedule a free initial consultation about your personal injury or wrongful death case.
Call For a FREE Case Evaluation
$1,000,000
Nursing Home Neglect/Violations of Rights
Bedsore & Hip Fracture
$990,000
Nursing Home and Assisted Living Neglect
Multiple Pressure Ulcers
$950,000
Nursing Home Neglect/Violations of Rights
Failure to Timely Address Hypoglycemia (low blood sugar)
$950,000
Nursing Home Neglect
Failure to Recognize and Act Upon Signs of Stroke
$850,000
Nursing Home Neglect
Bedsores & Violations of Resident's Rights
$825,000
Trucking Negligence – Pennsylvania Case
Multiple Surgeries and Injuries
$750,000
Nursing Home Neglect During Rehab Admission
Infected Pressure Ulcer-Surgery